Thank you for visiting my website. I'm Ken Altes, Austin, Texas REALTOR.
My areas of concentration are:
-- Central Austin Neighborhoods
-- Modern and Historic Properties
-- Green and Solar Technologies
As soon as I could, I left Dallas to attend the University of Texas, earning a degree in History. Loving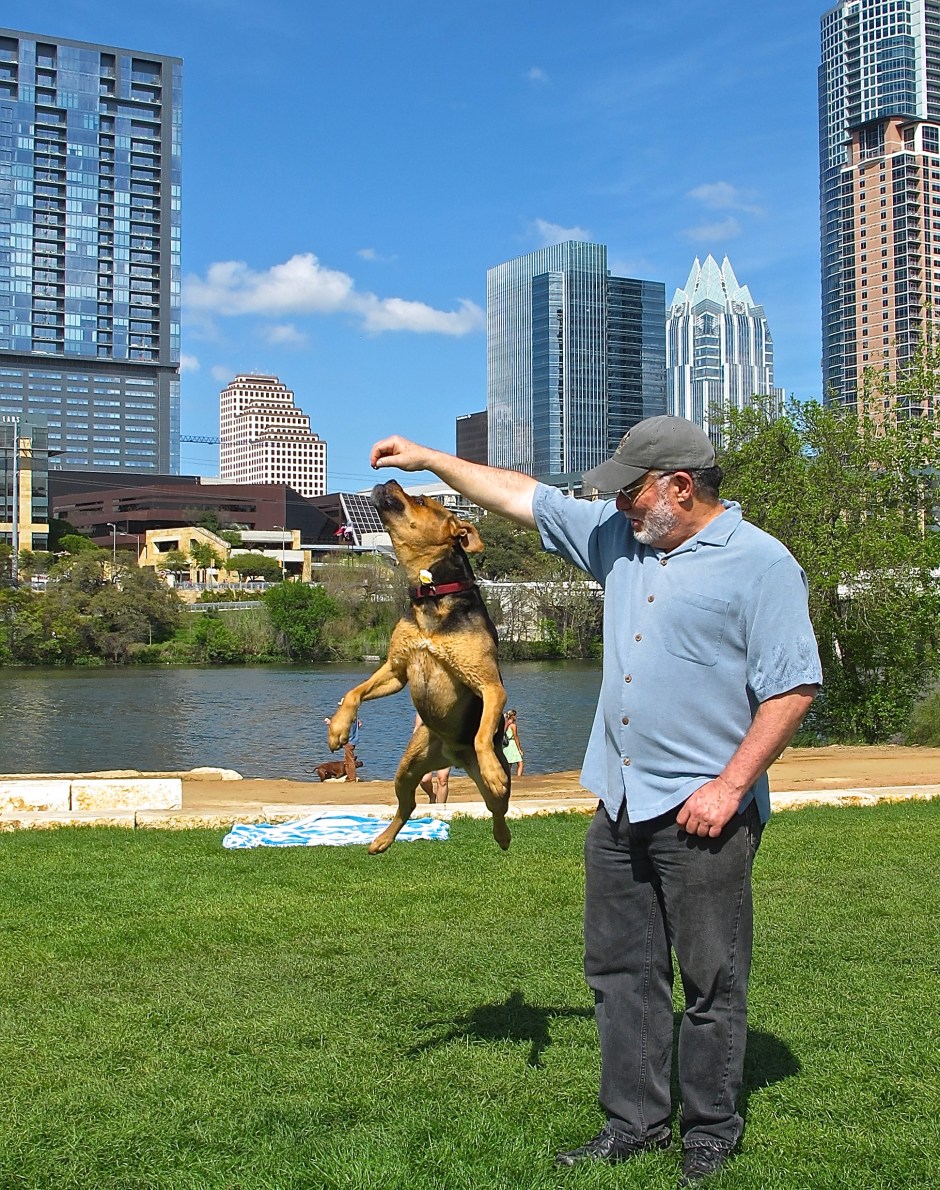 Austin, I stayed and raised my lovely daughter, Carmen., now grown and living in Boston. My best buddy, Woody, is my furry companion, a 5 year old Boxer/mix. I have always lived in central Austin and know its many charms very well.
I've been a licensed real estate professional 31 years. Along the way, I've learned a lot about Green technologies, retrofitting about 500 homes and co-authoring Austin's Building Code for Energy Efficiency. No other Austin Realtor has inspected 8000 homes and commercial buildings, including a large number of historic, landmark structures. This deep experience can help you avoid serious problems and arrive at the best solutions to problems that may arise during negotiations.
I can help you avoid costly mistakes, and navigate towards solutions. I have training and experience negotiating property condition issues, among others, and finding creative solutions to keep a transaction on track.
For community service, I work to protect Central Austin neighborhoods and preserve their natural and architectural treasures, including the fight to save the iconic, historic Seaholm Power Plant building on Lady Bird Lake in Central Austin. Also, Woody and I work to preserve Austin's leash-free dog parks.
Call anytime to discuss your real estate needs.
Ken Altes, 512-698-5332
I work with my clients to achieve their most optimistic goals.
l help my clients develop the best approach to meet their needs,
using my special knowledge of Bouldin Creek and South Austin,
web-based marketing, secure online contract signing and my full
attention. I believe that good communication is critical to success
so I keep my clients fully informed during each stage of a sale.

Ken Altes, Real Estate Professional
- Licensed Real Estate Agent
- Certified Negotiation Expert (C.N.E.) to help clients to achieve their desired goals
- Member of the Austin Board of Realtors
- Instructor at three real estate colleges
- Professional real estate inspector, license #623, with 25 years and 9000 buildings inspected. Exceptional expertise in all types of residential building types including historic, multifamily, as well as energy and resource - efficient.
Resource Conservation
I served on Austin's Resource Management Commission for eight years, working to improve our electrical, water and gas utility conservation programs, becoming proficient in Green home technologies. I helped write a building code for energy efficiency, and learned natural landscaping and organic gardening as staff at the Austin Community Gardens.
Neighborhood Preservation
My team at Travis County's Weatherization Program rehabilitated and weatherized about 500 homes when I learned practical knowledge of conservation and home repair. Later, I led a community effort to save and reuse the Seaholm Power Plant, an historic Art Deco landmark building located downtown on Lady Bird Lake, as a major cultural facility. Later, I worked with community leaders to stop the demolition of an historic East Austin neighborhood by the City.
Environmental Advocacy
In the late 1970's, I staffed a small non-profit advocacy organization, the Texas Committee on Natural Resources (now Texas Conservation Alliance) to protect Texas' natural environment. I worked for Ned Fritz, one of Texas' pioneer environmentalists. I received an environmental achievement award from the City of Austin in 1995.
By the way, I'm UT all the way. A graduate of the University of Texas, Austin, with a B.S. in History.
Call me for a neighborly chat and a market analysis.